Plan A Meal Packaging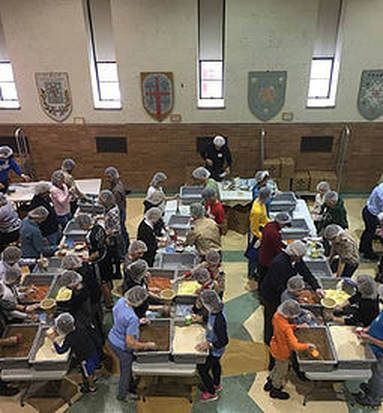 You can plan a food packaging event for your organization with these steps:
Schedule a date and time with KCAH to bring the purchased materials and supplies to your facility.
Coordinate a group of volunteers to arrive at the specified time. These volunteers will work together in an assembly-line setting to produce packets of highly nutritious rice-soy casserole, each weighing 390 grams. These packets have a shelf life of over three years and are then boxed and distributed. When mixed with six cups of boiling water, each packet provides enough nutrition for six adults or twelve children for a day.
One-third of the meals your group produces will be distributed to local communities through various food pantries, such as food banks, soup kitchens, and school backpack programs.
The next third will be sent to over 30 different countries where missions supported by KCAH are ongoing.
The final third will be stored in our warehouse for disaster relief support.
These projects empower volunteers from all walks of life to share their talents and abilities to impact the lives of people they may know or never see. Working together, they feed children both locally and around the world.
Roll Up Your Sleeves​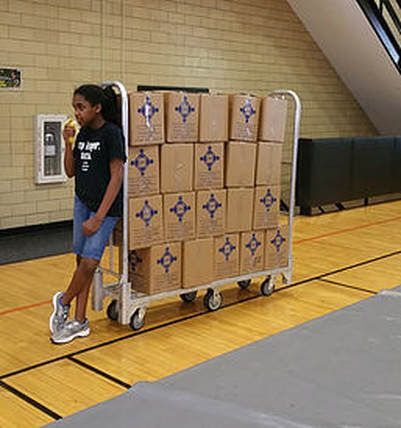 We do Hundreds of events throughout the year with the help of thousands of volunteers. We are licensed as a non-profit commissary from the Michigan Department of Agriculture and Rural Development. Our trucks and trailers are also licensed as mobile commissaries. The KCAH facility meets high standards to be able to serve the food packets that we produce safely. We are always in need of dishwashers, equipment inspectors, and general labor that can help us continue to produce our meals cost effectively.
Please contact us at (800) 269-0956 or email him at info@kcah.info to find out how you can get involved!
Some of the events that our sponsors host are open to other volunteers. Please check out our event calendar by clicking the link below for an open event.   
​Join an event ..... 
Fundraising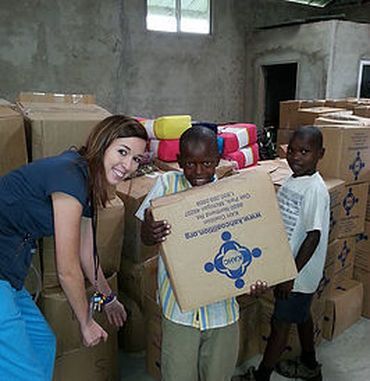 There are a number of different fundraising techniques that supporters have used over the years to raise money to package our meals. From bake sells, coin-box collection,  to selling of  tee-shirts that incorporate the  design of our trademark logo. There are many innovative ways to raise the .35 cent per meal. 
One group requested that we send them KCAH food packets. They then use professional chefs to prepare the food using different ingredients native to different parts of the world.  They then had donors make a contribution at Fund Raising Dinner for the project.​
Other supporters have had their favorite restaurant have KCAH night at the restaurant inviting everyone they know and owners of the restaurants agree to donate 10% of the sales to their up coming event.
One supporters actual puts on a concert every year and then donates the money to his alma mater, so that the school can have a packaging on their day of service.